Since the number of patients with diabetes is increasing markedly over the world, the world health organization (WHO) designated diabetes as the only life-threatening common disease. A person with diabetes dies each 8 seconds in the world. Tokushima used to be the worst prefecture in Japan for the incidence of deaths related to diabetes since 1993. In order to meet the need to overcome diabetes, the Diabetes Therapeutics and Research Center (DTRC) was established in January 2010, by calling together clinicians and basic researchers in Tokushima University engaged in diabetology.
The aims of this center are to develop cutting edge research activities and to raise clinical expertise of diabetes to the highest quality, by creating a platform to exchange ideas, knowledge and technology, as well as to provide a collaborative and mutually supportive environment for clinical and basic diabetes research. The DTRC is composed of a clinical and a basic research branch, with three and four divisions, respectively.
The members of the DTRC continue to pursue the goal of developing new strategies for overcoming diabetes and its complications. Through our efforts with the Tokushima Medical Association and Tokushima Prefecture, the incidence of deaths related to diabetes has improved since 2014. The DTRC continuously contributes to create a better society with better health and to grow excellent scientists and clinicians who will fight against diabetes.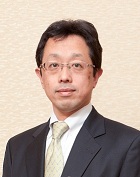 Munehiide Matsuhisa M.D.,Ph.D
Director, Diabetes Therapeutics and Research Center
Tokushima University, Institute of Advanced Medical Sciences