Department of Therapeutics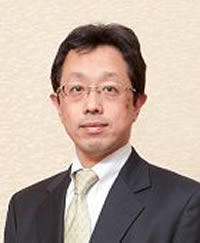 Director of the Department of Therapeutics Diabetes Therapeutics
Munehide Matsuhisa
M.D.,Ph.D.
We are focusing on three projects.
Firstly, we introduce innovative medical devices and examinations, and educational approach into clinical diabetes practice in the Anti-Aging Medical Center of Tokushima University Hospital, which could contribute to educate diabetologists and clinical diabetes educators.
Secondly, we are building up an integrated clinical network system, so call Tokushima Diabetes Overcoming Network, using information and communication technology (ICT) among other departments of the Tokushima University Hospital and surrounding clinics and hospitals to establish the best therapeutic system for diabetic patients all over Tokushima prefecture.
Finally, we are planning to establish the global medical tourism to Tokushima focusing on the health check-up for determining pathophysiology and vascular complications on pre-diabetic and diabetic subjects.
The goal of the Division of Clinical Diabetology is to become the best center for clinical diabetes practice in the world.
Medical tourlism
ICT for Coordinated Diabetic Therapy
Appropriate regional cooperation between physicians and paramedical staff is necessary to provide sufficient care to the ever-increasing diabetes mellitus patient population. To enable coordinated patient-centered care, we are developing a health and medical  information exchange system, a self-management support application for patients, and an online nutrition guidance system. We also are developing an analytical database to mine the accumulated data from the various information and communication technology (ICT) systems to develop strategies to raise the quality of care in Tokushima. We hope to combine these ICT systems to accommodate patient's and care provider's needs for better personalized diabetes care.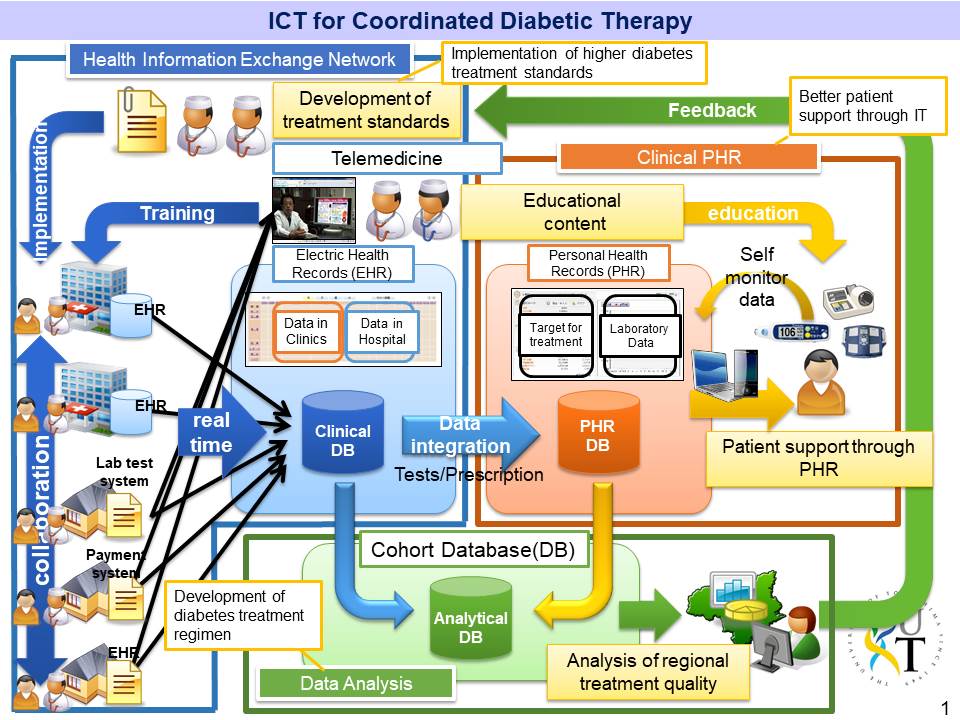 Advanced clinical practice of diabetes
Although, new drugs and new devices for the treatment of diabetes are available, patients with diabetes and patients with severe diabetic complications are increasing. It is important to develop the technique to assess the pathophysiology of diabetes to select the appropriate medication and assess the risk of vascular complication, and early diagnosis, and utilize updated medicine. We introduce here the representative updated medicine in our clinical practice.
1.The assessment of pathophysiology of diabetes using artificial pancreas

The cause of type 2 diabetes is decreased insulin secretion and/ or insulin sensitivity. We utilize artificial pancreas system, STG55 (Nikkiso, Tokyo, Japan) (Fig. 1), to assess insulin secretion and insulin sensitivity, which enables us to assess more precisely than usual oral glucose tolerance test. Kuroda et al. evaluated the clinical accuracy of the continuous glucose monitoring using STG55 system and reported in J Diabetes Sci Technol. 11:1096-1100, 2017.
Artificial pancreas system, STG55 (Nikkiso, Tokyo, Japan)
2.Optimization of insulin pump therapy
Insulin therapy is consisted of long acting insulin for basal insulin replacement and rapid acting insulin for bolus insulin replacement. However, long acting insulin cannot meet basal insulin requirement, because basal insulin requirement changes with time, especially the requirement changes drastically during dawn time and during exercise. Insulin pump therapy can meet these needs. Rapid acting insulin is used in insulin pump and basal insulin rate is programmed to maintain blood glucose. We have experienced more than 100 patients who are using insulin pump and reported that basal insulin requirement is approximately 28% of total daily dose of insulin (TDD) (Kuroda et al. Diabetes Care 34:1089-90, 2011). Moreover, we reported that each mealtime insulin requirement is calculated from TDD (Kuroda et al. Diabetes Technol Ther 14:1077-80, 2012). We introduce sensor-augmented insulin pump therapy and flash glucose monitoring systems aggressively to the patients with type 1 diabetes.
3.The detection of cell free DNA derived from pancreatic beta cells
Kuroda et al. reported that CpG islands in the insulin gene is uniquely unmethylated in the pancreatic beta cell and CpG islands in the other cell types are all methylated (PLoS One. 4: e6953, 2009). Type 1 diabetes is the result of beta cell destruction by the autoimmune system. We established a new technique to detect pancreatic beta cell DNA in the circulation using this characteristics and applied for a patent. We hope to predict type 1 diabetes using this technique and beta cell injury after pancreas and pancreatic islet transplantation.
Thus, we will break through the plateau of clinical practice of diabetes.
Development of biomarker and treatment for diabetic complications
1.Diabetic muscle dysfunction: Sarcopenia and Dynapenia
Diabetes mellitus causes vascular complications in micro vessels of eye, kidney and neuron, and in macro vessels of heart, brain, and lower limbs. In addition, aging-related diseases, such as dementia, osteoporosis and sarcopenia, which are recently recognized as diabetic complications, are burdens to care elderly patients with diabetes, especially in Japan. Therefore, we focused the pathophysiology and biomarker of muscle weakness in patients with diabetes and found that accumulation of advanced glycation end products (AGE) could contribute to impaired lower-limb muscular strength in patients with type 1 diabetes (Mori H et al. J Diabetes Investig. 2017). We will propose optimal diabetes care for elderly patients to prevent muscular weakness.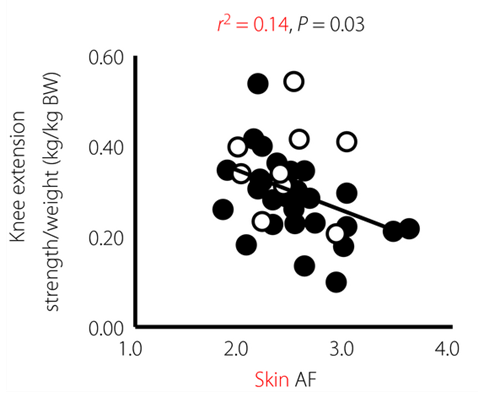 2.Rapid decline of renal function with diabetes mellitus
Diabetic nephropathy is the most frequent cause of end-stage renal failure and the incidence rate of dialysis here in Tokushima is highest all over Japan. Therefore, to establish the prevention program for diabetic nephropathy is urgent issue. We recently found the relationship between increase in salt intake and annual decline of renal function (ΔeGFR) in patients with diabetes in the cross-sectional study. Now, we are evaluating prospectively the effect of reduced salt intake and body weight management on progression of diabetic nephropathy.